HPCC 42nd Anniversary Mini-Conference
Saturday 12th October 2024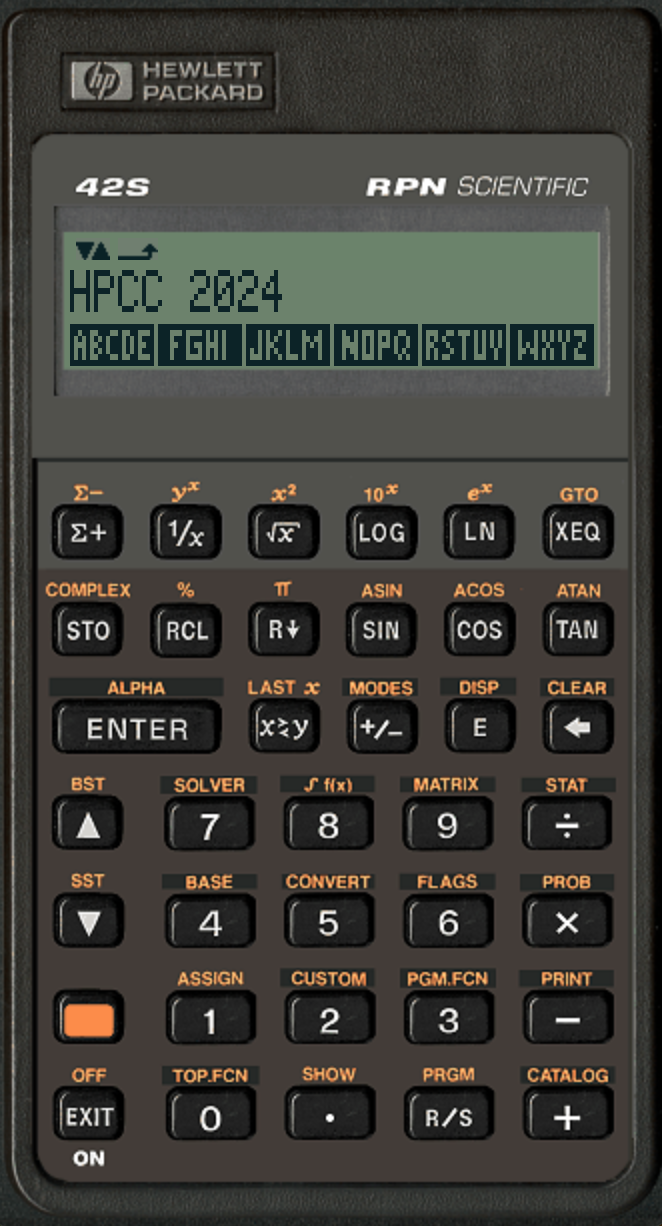 Our 42nd Anniversary Mini-Conference will be held in the Physics Common Room at Imperial College, London. Doors will open at 11:00, with talks likely to start around 13:00. Members and prospective members are welcome to attend. Entry is free.
Invitations are now open for talks. Please send the title of your talk and a very brief outline to committee at hpcc.org
See what happened at our Oct 2023 Conference. Details of earlier conferences, back to 1997, are available by following the links at the bottom of this page.
Preliminary Timetable
The preliminary timetable will appear hear nearer to the conference date.
Location
The conference is in our usual meeting location: Physics Common Room, Blackett Building, Imperial College, Prince Consort Road, South Kensington, London SW7 2AZ.
The nearest underground station is South Kensington. Transport for London website is at: www.tfl.gov.uk. Follow the signposts in the station to the museums or walk north along Exhibition Road. Turn left along Prince Consort Road. The building is at the end of the road on the corner of Prince Consort Road and Queen's Gate - building 6.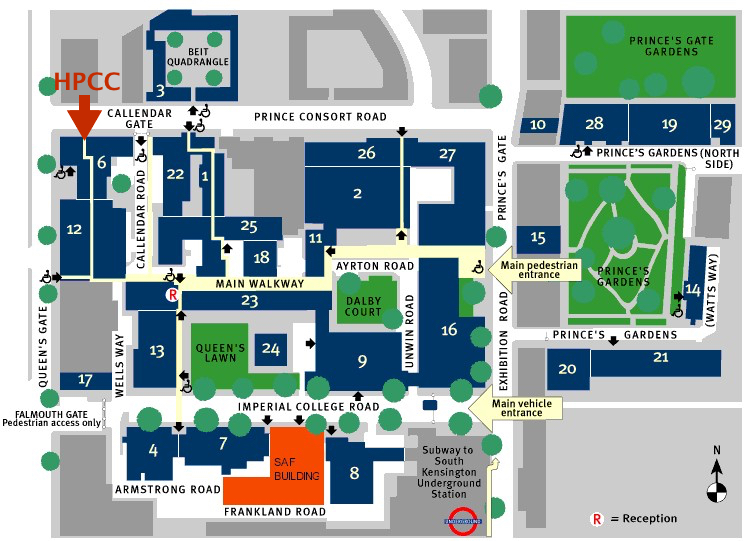 Once in the building go up to level 8. The Physics Common Room is on your left as you get out of the lift. Should you get lost, ask someone for the directions to the Physics Common Room.
If you are unable to get into the building, call the number shown on the HPCC Notice on the door and ask for someone to come down and let you in. There are public payphones near to the building entrance.
Page Last modified: 20th November 2023