HPCC 2017 Mini-Conference

Physics Common Room, Blackett Building, Imperial College, London

9th - 10th September 2017

On 9th and 10th September 2017, HPCC celebrates its 35th Anniversary and the 45th Anniversary of the HP-35 calculator, the first scientific pocket calculator, the first HP pocket calculator and the first handheld calculator with RPN. For more on the HP-35 check out the Museum of HP Calculators.
Timetable
Saturday 9th
10:00
Doors Open
11:45
Welcome
12:00
The history and importance of the HP-35, Włodek Mier-Jędrzejowicz
13:00
Lunch
14:00
Interfacing the HP9800, with sidelines at to why HP made calculators in the first place, Tony Duell
15:00
Tea break
15:30
Woodstocks into the 21st century, Geoff Quickfall
16:30
Tea break
16:45
Swiss Micros news, especially the DM42, Michael
17:45
Pack up
18:00
Close
18:45
Meal at Daquise, near South Kensington Station. Please let Wlodek know if you wish to attend.

Sunday 10th
11:00
Doors Open
12:00
Sine wave generation in the HP3770B, and how to save ROM with a parallel multiplier, Tony Duell
13:00
Lunch
14:00
Restoring the HP9830, Eric
15:00
Tea break
15:30
Hands-on classic calculator session. Wlodek will bring some HP-35s, other people bring what they wish.
17:00
Tea, chat and packing up
18:00
Close
Location
The conference is in our usual meeting location: Physics Common Room, Blackett Building, Imperial College, Prince Consort Road, South Kensington, London SW7 2AZ.
The nearest underground station is South Kensington. Transport for London website is at: www.tfl.gov.uk. Follow the signposts in the station to the museums or walk north along Exhibition Road. Turn left along Prince Consort Road. The building is at the end of the road on the corner of Prince Consort Road and Queen's Gate - building 6.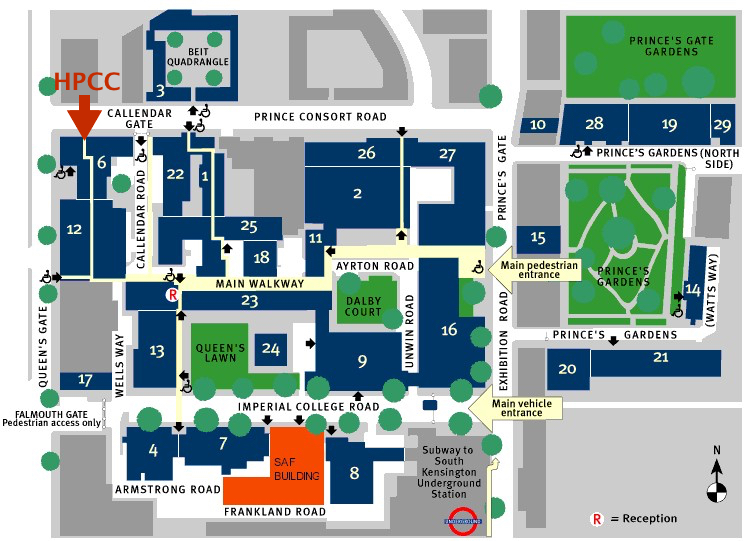 Once in the building go up to level 8. The Physics Common Room is on your left as you get out of the lift. Should you get lost, ask someone for the directions to the Physics Common Room.
If you are unable to get into the building, call the number shown on the HPCC Notice on the door and ask for someone to come down and let you in. There are public payphones near to the building entrances.
Page Last modified: 1st January 2022